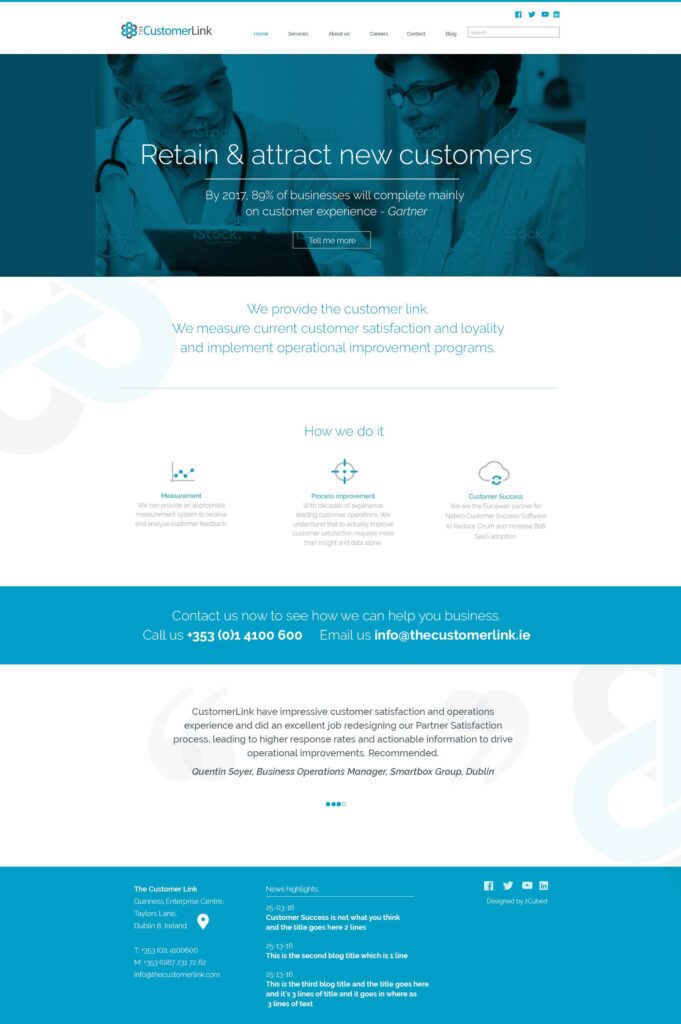 We recently launched the brand new website for CustomerLink, a Dublin-based business which can improve customer engagement and customer satisfaction, helping companies improve their business results.
The CustomerLink Feedback Tool can help properly monitor and analyse customer feedback and employee engagement, allowing businesses to implement improvements to increase productivity and build their businesses.
Feel free to share our post!